ABOUT US
Chop, Ride & Party
Who are behind it?
It is a Beer Family Production. Hell yeah! Ton Beerepoot and his daughter Kim are the driving force behind the Chop, Ride & Party yearbook. But….who the fuck are they?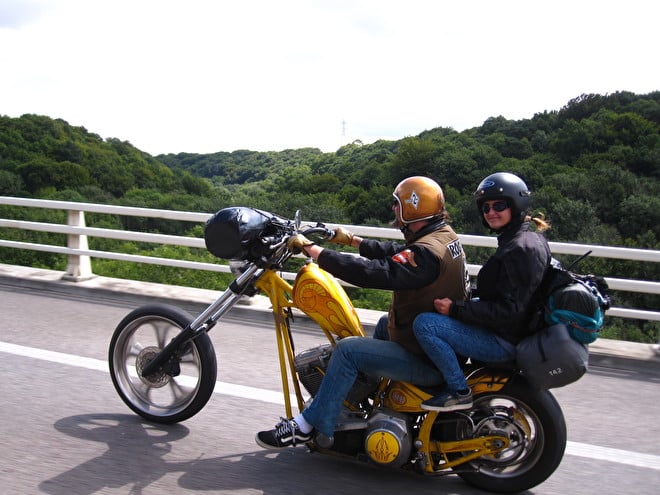 TON BEEREPOOT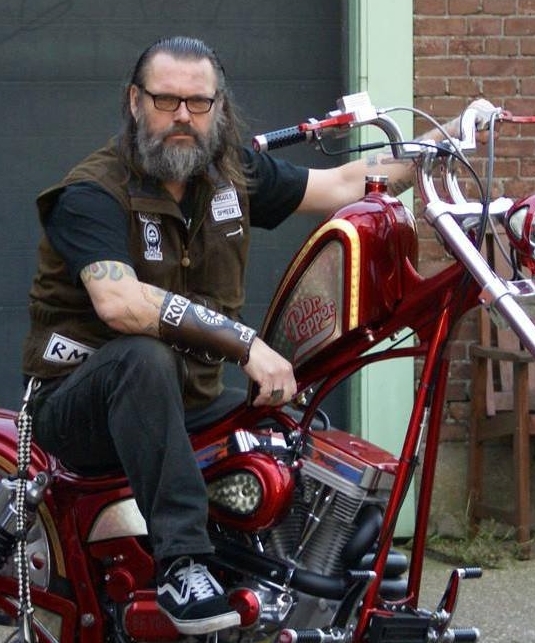 I go through life as 'Beer' but have used the pseudonym 'Grizzly' for at least thirty years working as a writer, illustrator and photographer for other European and American biker magazines. I successfully did a scientific education (ATHENEUM/VWO) but still started as a WELDER at my father's steel company. I founded the Rogues MC at age eighteen together with my friends. I did not like working at my dad's company at all and desperately tried to get a job as an ILLUSTRATOR. I was not very successful with it, to be honest. The great American biker-artist David Mann was my example but I wasn't as good. I made a truckload of drawings sending them mainly to biker mags but without much result. I soon discovered that my paintings sold better when I accompanied them with a short story. Mostly fiction. Short stories. And that is how I became a WRITER….. By then I was already living the biker lifestyle so there was plenty of inspiration around me.
I started my biker-reporter career working for the Dutch BIGTWIN MAGAZINE learning to photograph in the process. In the early nineties I wrote a coffee table book called EUROPEAN CHOPPERS which sold all over the world. I started writing for an American mag called BIKER and later on a more regular base for IRON HORSE (and THE HORSE). Did some work for EASYRIDERS and for other mags world-wide too. Even wrote a children's book called 'Gat in de vijver'. In the meantime I had stopped working for my Dad's company and got offered a job with L&L Choppers as a bike-builder. I worked there with great pleasure and must have built almost a hundred bikes there until I started my own shop as a steel-artist.
I recently fulfilled a longtime dream of having my own biker magazine. I saw my daughter Kim making one cool thing after another and one day, I suddenly had an EUREKA-MOMENT. Fully aware of my daughter's potential I asked her if she wanted to make that magazine together with me. We decided it had to be an annual publication because Kim, still being at school and all, was limited in time to spend on it. And the rest is as they say 'history'. We started CHOP, RIDE & PARTY. I wrote and thought up the articles, together we made most photos and Kim did all the layout, some photos and a lot of other cool things too.

KIM BEEREPOOT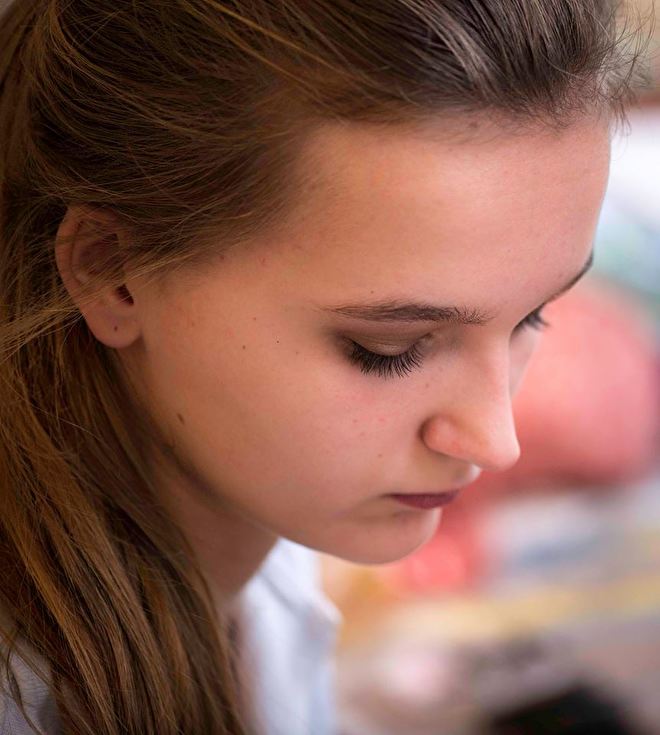 My name is Kim Beerepoot, the twenty years old daughter of Beer. I still live with my parents and have been going on MOTORCYCLE VACATION with them since I can remember. Even still do so now, together with my boyfriend who rides a chopper too. Me and my boyfriend dig riding with my parents very much. I think it great fun to watch all the NICE NATURE from the back of a motorcycle. I really love sniffing up the DIFFERENT CULTURES where ever we go. Like my parents I enjoy the freedom of traveling without any direct plans or schedules, finding a different cool place to stay and move on the next day looking for another one. I like the fact that my dad has biker friends everywhere. People we can visit or call upon when we need some help. I really did a lot of road-trips with my mom and dad and younger sister. Trips that have enriched my life. It is almost unbelievable but would you believe I started riding pillion when I was only three years old? Since then, we rode all over Europe and also travelled a lot by bike in the North West of the States.
When, one day, not too long ago, my dad asked me to do the lay-out for the chopper book, I was immediately excited but also a bit uncertain. Although I already made a lot of concept- and trend books at school, I never really did GRAPHIC DESIGN or something official before. So it was definitely going to be a CHALLENGE. I can now honestly say I loved the whole process of making the book. For the looks, feel and right atmosphere of it, I took a lot of inspiration from other biker magazines. My dad has a big international collection, biker and chopper magazines from all over the world. I am studying ALLROUND STYLING at the Artemis Academy in Amsterdam. Before that I studied for Decorative Painter at Nimeto in Utrecht. There I got my master for the making of wall paintings and imitations techniques. I wanted to learn more about design, and the Artemis Academy proved to be good choice.
At Artemis I really like the fact that we learn how to do all kinds of styling and I myself love to MIX that all together, creating a style of my own. My true passion though, is interior design, product design and material design. But I also have great pleasure in doing some photo styling here and there. So for the Chop, Ride & Party book I not only did all LAY-OUT but some of the PHOTOGRAPHY as well.