ABOUT THE BOOK
Chop, Ride and Party
Why? Because there is no choppers-only yearbook yet!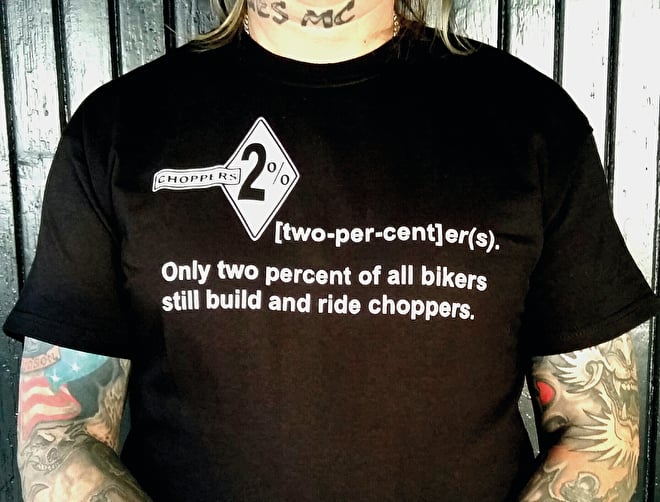 CRP Yearbook feels like a book from the outside and looks like a magazine from the inside. It is a 180 page hardcover full color collector's item. It is a choppers-only publication. It has all sorts of different articles but advertisements too. It is written in simple English so people who speak a different language can also understand it. It is THE yearbook for the two percenter movement, all about Choppers and the lifestyle that goes with it.
And we have a mission
There are two groups of people who are into choppers at this moment. The new generation bikers and the ones that are still into chops since the seventies. Until now these two groups have been living apart from each other. We intend to bring them together! We will for instance therefore have a club report about an old choppers-club and one about a young choppers-club in each and every issue. And(!) we will have choppers built by both new generation bikers and by guys that have been around forever. Yes, a lot of wild but ridable choppers, choppers you will all like! Mostly chops from Europe but also from other parts of the world.
Another thing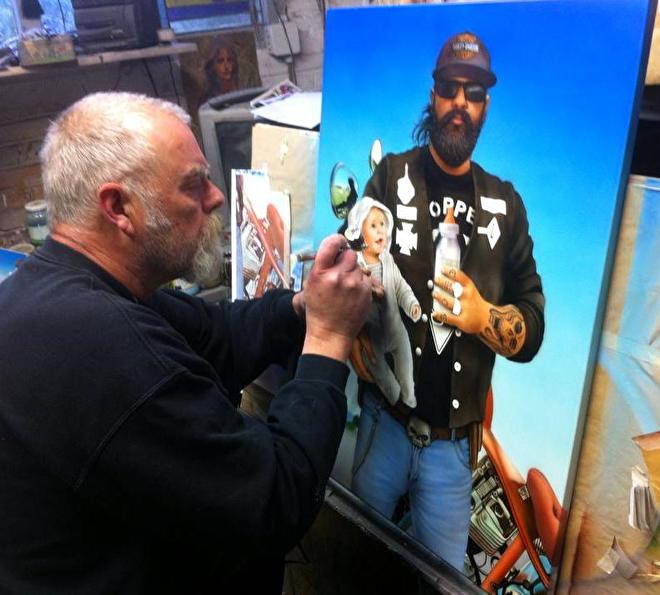 Chopper builders are artists and we think you all like art. So there will be a lot of biker related art in this book too.
But also
Road-trips and articles about the lifestyle. When, let's say ten years ago, skaters, BMXers, surfers and other youngsters from various dare-devil cult-groups embraced the choppers from the early days, they first just started building bikes that looked like the old ones. Then these young people also began to dress and tried to LOOK LIKE the riders from the old days. They loved posing as if they were the real deal. Posing as lifestyle bikers from the crazy days gone by. But now a lot of these same people are actually trying to LIVE LIKE the bikers from the seventies. They are not just posing anymore. A lot have started traveling by chopper now and living adventures along the road, meeting likeminded people where ever they go, spending some QUALITY TIME with most. They are rediscovering the joy and the pleasures of such a rich life. This particular development was the trigger for us to start this book. So besides clubreports and chopper-features we will have old and new road-trips too. And let's not forget, tips! Tips how to keep them bikes going. We will try to show you the best places to camp, eat and drink. And we will teach those who are interested more about the old lifestyle by talking to old bikers who have been there and done that, or who are still doing it!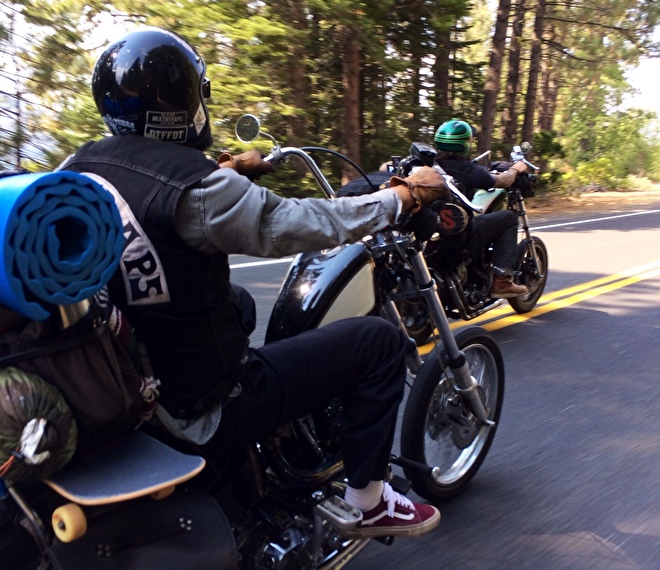 We will also have a chopper project for you to follow just because we love them articles ourselves so much and we will have a lot of party-coverage. For this year we started making this book in the winter-time and were too late to do just that. A bit of a shame. You will have to do with a list of upcoming chopper-events but in the next we will make up for that by visiting as much of these parties as possible and showing you what an experience that was.
In short will do our stinking best to show you all the best things in our beautiful lifestyle!
Chop till ya drop, keep that chopper spirit alive! Riding a chopper opens more doors than you can imagine.
Beer and Kim Beerepoot.